Hire us to help you create a SURPRISING live event that will delight your targeted audience and transform the everyday into an extraordinary and inspiring experience. Uses include:
Boosting team morale during a company transition
Create a unique experience that will fuel a viral marketing campaign
Moving meeting attendees from one location to another
Special recognition for an executive retirement party
At BookAFlashMob.com, we specialize in flash mobs for Event Entertainment, Marketing Campaigns, and Team-Initiatives.
For a
FREE strategy session with our flash mob experts
to learn how a flash mob can serve you,
email
or call us at
855-435-2746
.
Event Entertainment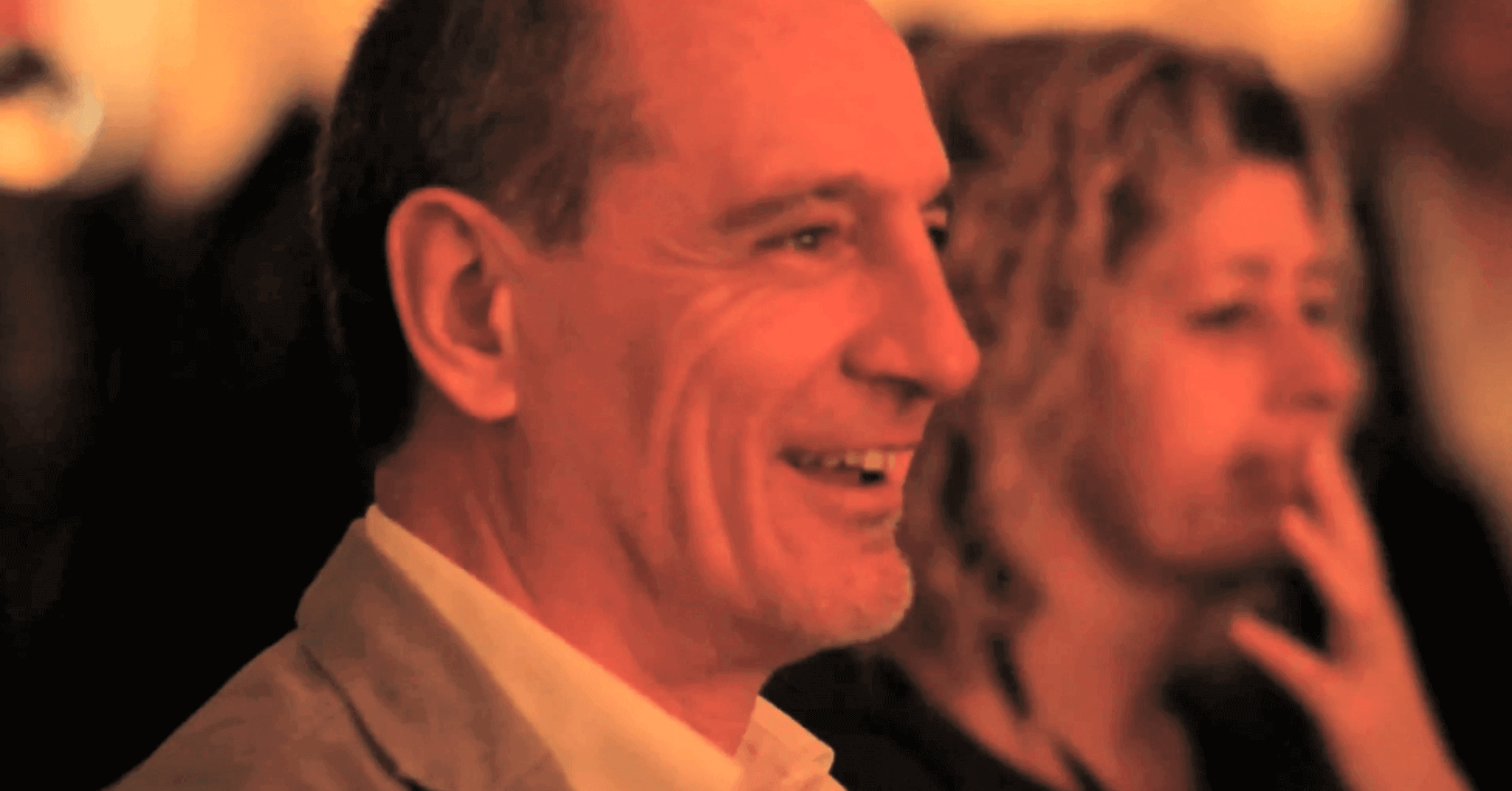 Annual Meetings

Client / Industry Events

Galas & Award Shows
Conferences & Trade Shows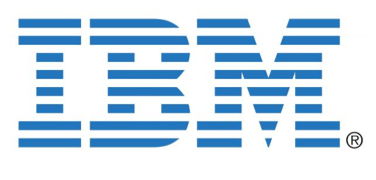 needed to add excitement to a major conference and transition attendees from one location to another. BookAFlashMob provided unique dance talent that excited the crowd, moving attendees via a "flash mob parade." IBM executives literally spontaneously joined in with the performers and attendees talked about the event and the flash mob for months.
"BookAFlashMob.com provided exceptional talent, creative direction and managed logistics with ease. Clients noted that this was received as one of the coolest highlights of the conference.
Recommended – a big yes. These guys deliver!
" – Craig Nesbitt, Media Events Concepts, Inc. for IBM
---
Marketing Campaigns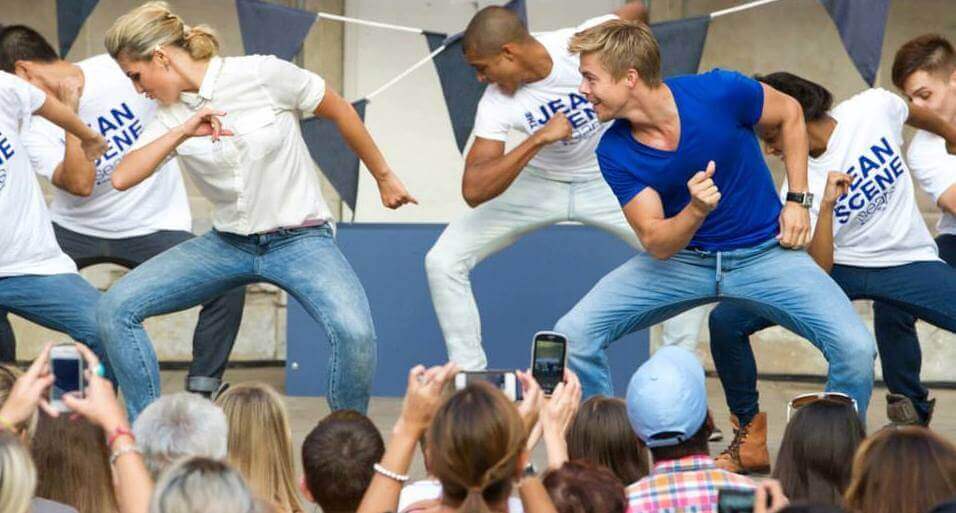 Celebrity Reveal
Grand Openings
Marketing Campaigns
Press Announcements
Product Launches
Pop-up Shops

needed to make a big splash introducing their new campaign and connect a celebrity presence. BookAFlashMob created a theme for a flash mob celebrity reveal with Derek Hough of Dancing with the Stars and executed all aspects of creative strategy. The resulting campaign was highlighted in US Weekly Magazine and received over 200,000 YouTube views.
"The event was a huge success and everyone was very pleased. The flash mob looked great and was a lot of fun. Pleasure working with you!" – Jenna Ebbink, Fingerprint Communications for SEARS
---
Team-Building Initiatives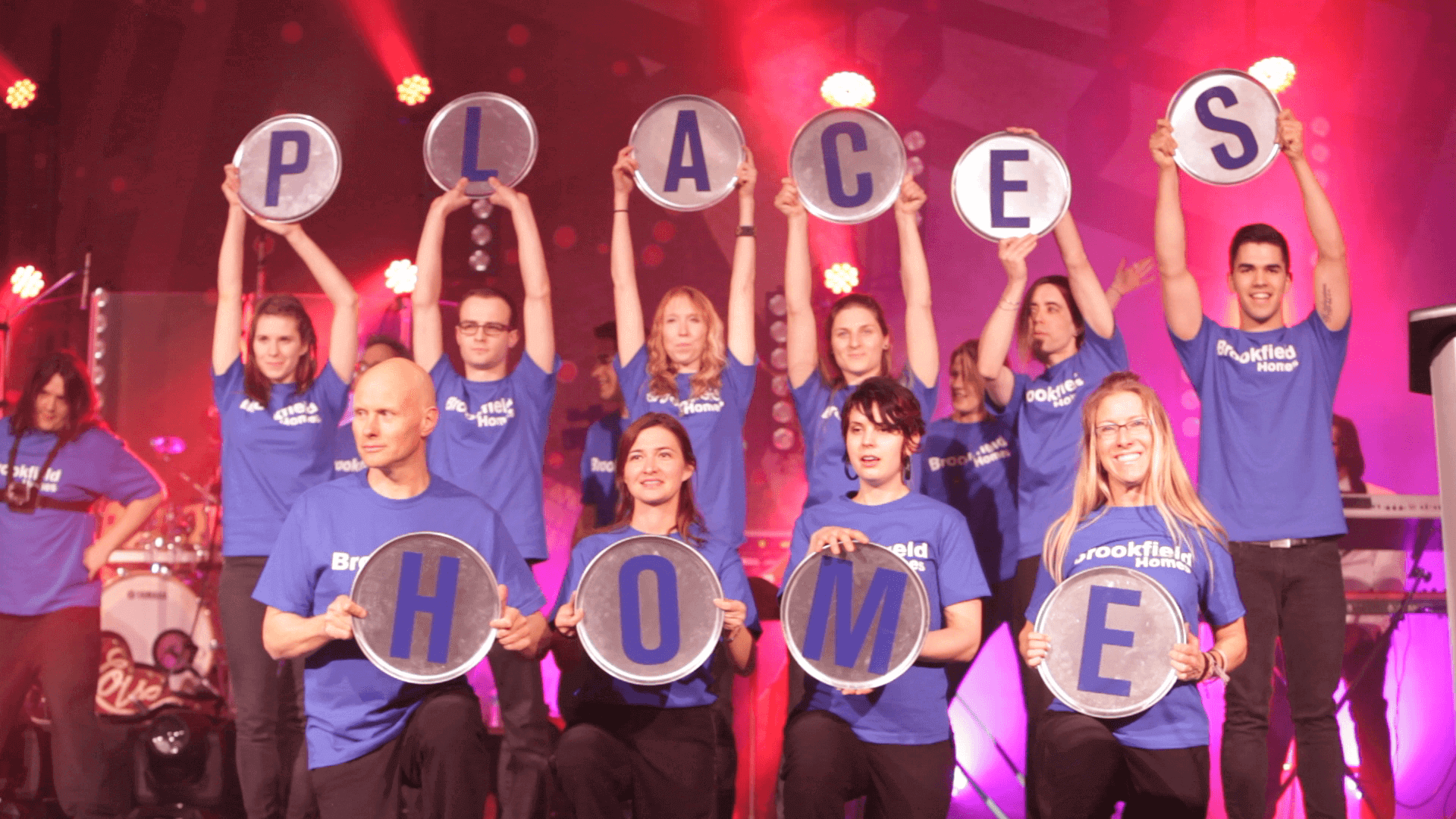 Corporate Training
Employee Appreciation
Employee Rewards
Employee Team-building
Town Hall Meetings
Leadership Growth

with 32 retirement facilities, needed to inspire and motivate staff at all locations during a rebranding of the company. BookAFlashMob created, designed and implemented a flash mob contest for over 400 staff members across all 32 facilities, creating a video montage of the flash mobs for Centers' holiday party to end their campaign. The result boosted staff and company morale and garnered press and media buzz about the company.
"Our client needed to inspire and motivate the staff as their company was rebranding itself. We turned to the very professional staff at BookAFlashMob.com for a 6-month rebranding campaign. Our client was unbelievably satisfied, saying that the final product 'Brought tears to their eyes.' We look forward to working with this team again." – Jonathan Glatt, NYFF Events for Centers
---
After producing over 250 flash mobs annually for leading global companies across varying industries, our clients have started to recognize us as "The Flash Mob Experts". Put us to work for you.
Email or call 855-435-2746 for a free consultation.



How Companies Use Flash Mobs. Team-Building Flash Mobs. Marketing Flash Mobs.