Need help to craft the perfect flash mob? Email or call 855-435-2746 to learn more.
Flash mobs delight everyone: They transform the everyday through an extraordinary and inspiring surprise that everyone can enjoy. With our worldwide network of talented artists we produce exceptional flash mobs for all occasions, from product launches and corporate events, to marriage proposals and birthdays. Below are a few example flash mobs with our roster of choreographers:
NBA Playoffs 5-City Flash Mob Marketing Campaign.
Sears Flash Mob with Derek Hough of Dancing With the Stars for the Jean Scene Marketing Campaign.
Flash Mobs for the Country of Turkey in NYC and Washington DC.
Times Square Flash Mob with Two-Time Grammy Winner Fonseca to Launch Marketing Campaign for Tourism Board of Colombia.
Chai Lifeline Fundraising Gala Flash Mob with 100 Male Dancers at The Marriott Marquis, NYC.
Shellac Flash Mob in Times Square during New York Fashion Week.
Clarins Flash Mobs at Macy's and Bloomingdales, NY, NY.
IBM PartnerWorld Leadership Conference Flash Mob at Caesar's Palace, Las Vegas.
Black Eyed Peas Flash Mob for Oprah's 24th Season Kickoff, featuring 21,000+ dancers.
Centers For Specialty Care Flash Mobs – danced by staff members at over twenty facilities.
Symantec Flash Mob for Grand Opening Launch Event of Pit Stop Productivity Center.
Selected testimonials from our clients: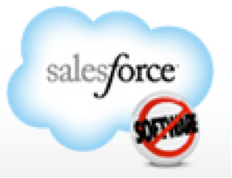 Salesforce, CEO, Marc Benioff – "…brought inspirational value to our Salesforce conference for 250 top global managers. The performance was professional, and exciting, one that triggered dynamic, new thinking relevant to our employees…sure to make a smart impact to any forward-thinking conference or corporate event."


FORTUNE, Former Senior Editor and Producer, FORTUNE Brainstorm Tech Conference, David Kirkpatrick – "Our aim was to show the connections between technology and other important fields of human endeavor…they performed a beautiful piece. The audience was charmed, and inspired."


Permian Investments Partners, Founding Partner, Alex Duran – "Everyone had a great time being a part of my flash mob. These were the right folks to work with – they took care of all the details and produced a fun event that really fit what I wanted."
Fill out our form below, or call 855-435-2746) to let us know your needs.
"From a disruptive segment in our exhibit hall, to a sit down banquet starter, they PROVIDED EXCEPTIONAL TALENT, CREATIVE DIRECTION AND MANAGED LOGISTICS WITH EASE. Both clients noted that this was received as one of the coolest highlights of the conferences. RECOMMENDED – A BIG YES. THESE GUYS DELIVER!"  – Craig Nesbitt, Media Event Concepts, booked flash mobs for IBM PartnerWorld leadership conference in Las Vegas, NV, and for Common Platform semiconductor conference in San Jose, CA.
"IT WAS AWESOME. We've had nothing but GREAT FEEDBACK FROM OUR CLIENTS. Thank you again for all you did to make our event a success." – Rebecca Stern, Hyatt Regency Chicago, booked a flash mob to mark the grand reopening of the hotel's renovated lobby.
Flash Mob Videos, Mob Videos, Wedding Proposal Flash Mob, Book A Flash Mob, Dance Flashmob, Flash Mob, Marriage Proposal Flash Mob