Flash mobs designed for impact.
We love working with leading companies worldwide to craft and execute surprises tailored to inspire their intended audiences.
NBA CASE STUDY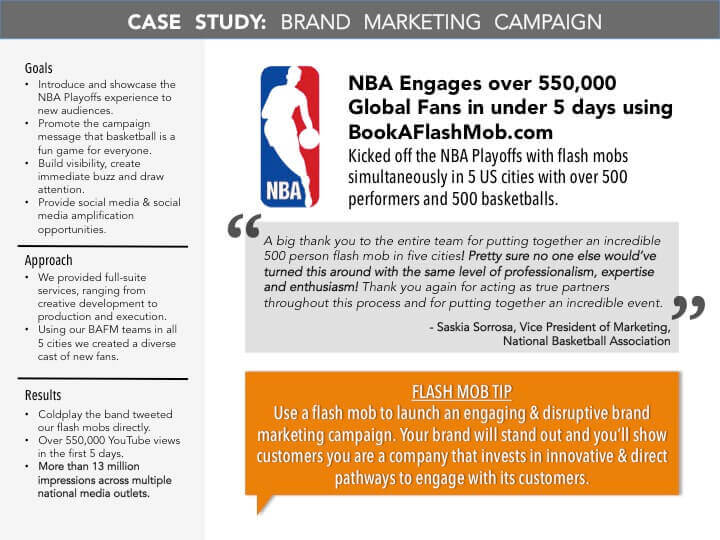 ---
IBM CASE STUDY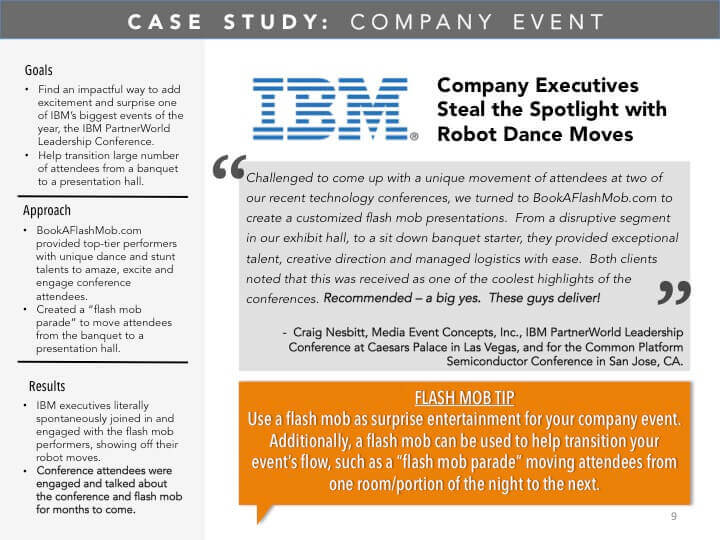 ---
SEARS CASE STUDY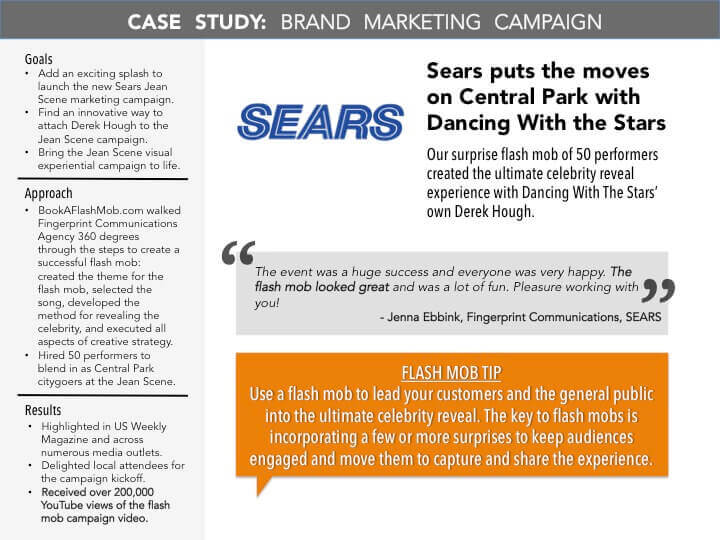 ---
CENTERS CASE STUDY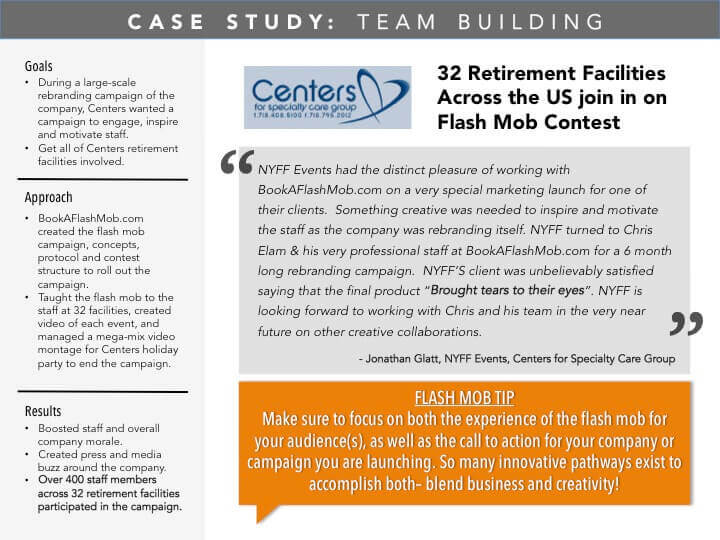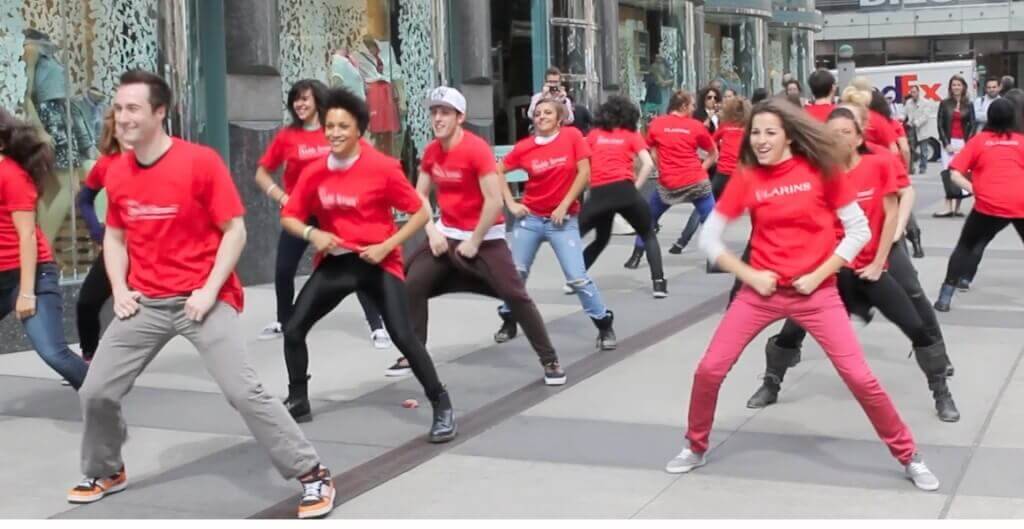 NBA Playoffs 5-City Flash Mob Marketing Campaign.
Sears Flash Mob with Derek Hough of Dancing With the Stars for the Jean Scene Marketing Campaign.
Flash Mobs for the Country of Turkey in NYC and Washington DC.
Times Square Flash Mob with Two-Time Grammy Winner Fonseca to Launch Marketing Campaign for Tourism Board of Colombia.
Chai Lifeline Fundraising Gala Flash Mob with 100 Male Dancers at The Marriott Marquis, NYC.
Shellac Flash Mob in Times Square during New York Fashion Week.