We work with boutique marriage consultancies, as well as individuals, to help you plan and execute a bespoke, sophisticated, memorable, and truly fun flash mob proposal.
With our creative team, you will create a shared memory and give your partner an opportunity to smile whenever they are asked, "So……how did he/she ask?"
Email or call 855-435-2746.
We will do as much (or as little as you'd like). We will tailor each proposal to your unique relationship journey.
We can bring in one of our professional choreographers to tailor dance steps to the music and theme that you choose. We can include your friends and family or supply the whole flash mob. Want live music? Professional dancers? Videography? We've got you covered. Contact us to get started!

"The entire event from start to finish was an absolute dream come true! Steph and I couldn't be happier. It was the most amazing night of our lives. Between you and the Hyatt it was an absolute amazing experience. I made mention during the interviews two or three times about how amazing you've been through the whole process. Thank you so much for everything."
– Jason Blonder, commissioned a flash mob proposal at the Grand Hyatt, NY, NY
"I really appreciate you putting everything together and setting me up with such a great choreographer! You guys really made everything happen. Thanks again."
– Salman Ali, commissioned a Bollywood-style flash mob proposal, NY, NY
"Words will never be able to capture how grateful and thrilled I am for the amazing flash mob that you created and executed for my engagement to my partner Drew at the Bethesda Angel Fountain in Central Park. The planning, the creative and spiritual choreography, and the execution were beyond perfection. As you noticed we were quite touched and emotional. I watched the faces of all your dancers who, in the midst of their dancing, still maintained eye contact and connection with us and with the huge audience that gathered once it all began. You all have created an unforgettable experience that touched even so many strangers and tourist who happily stumbled upon the scene at the right time and the right place. One such example was the couple from Denmark who shared that this was the highlight of their trip to New York City. I am eternally grateful and filled with joy and wonder."
– Carl Marucci, commissioned a flash mob marriage proposal, NY, NY
"I felt that you and your team were a true pleasure to work with. I wanted to create a memorable "Once in a Lifetime" experience for my partner when I proposed. She dreamed of having an amazing moment like the one your team was able to help me deliver! I was amazed at how truly affordable it was to get a production such as the one Winifred and her dancers created. Thank you for making this dream a reality. I was able to do a flash mob, in a different state from where I lived, and surprise my fiancé with something she would never expect! We also have a video to remember this special day and moment. I would certainly recommend you for any special events."
– Brandy Allen, commissioned a Lady Gaga flash mob proposal, Chicago, IL
"Being part of organizing a flash mob was the most exciting experience. BookaFlashMob.com was able to organize an elaborate event and tailor it to be special for my sister's marriage proposal. Thank you for creating a great memory that my family and I will never forget."
– Joey Zamora, brother of the bride, Austin, TX
Use our form or call 855-435-2746 for a proposal that neither of you will ever forget!
Tell us about the event you would like to organize. We'll be in touch to help you.
"Everyone had a great time being a part of my flash mob proposal to my girlfriend. These were the right folks to work with – they took care of all the details and produced a fun event that really fit what I wanted. My now-fiancee was totally surprised and – most importantly – she said yes!"
– Alex Duran, Permian Investments Partners, NY, NY
Wedding Proposal Flash Mob Book A Flash Mob Dance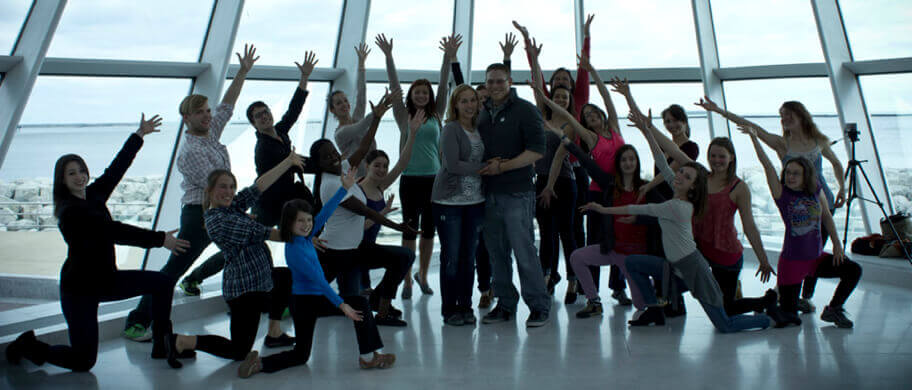 Flashmob Flash Mob Marriage Proposal Flash Mob